A Journey of Learning and Exploration: FreshCredit at SXSW and Beyond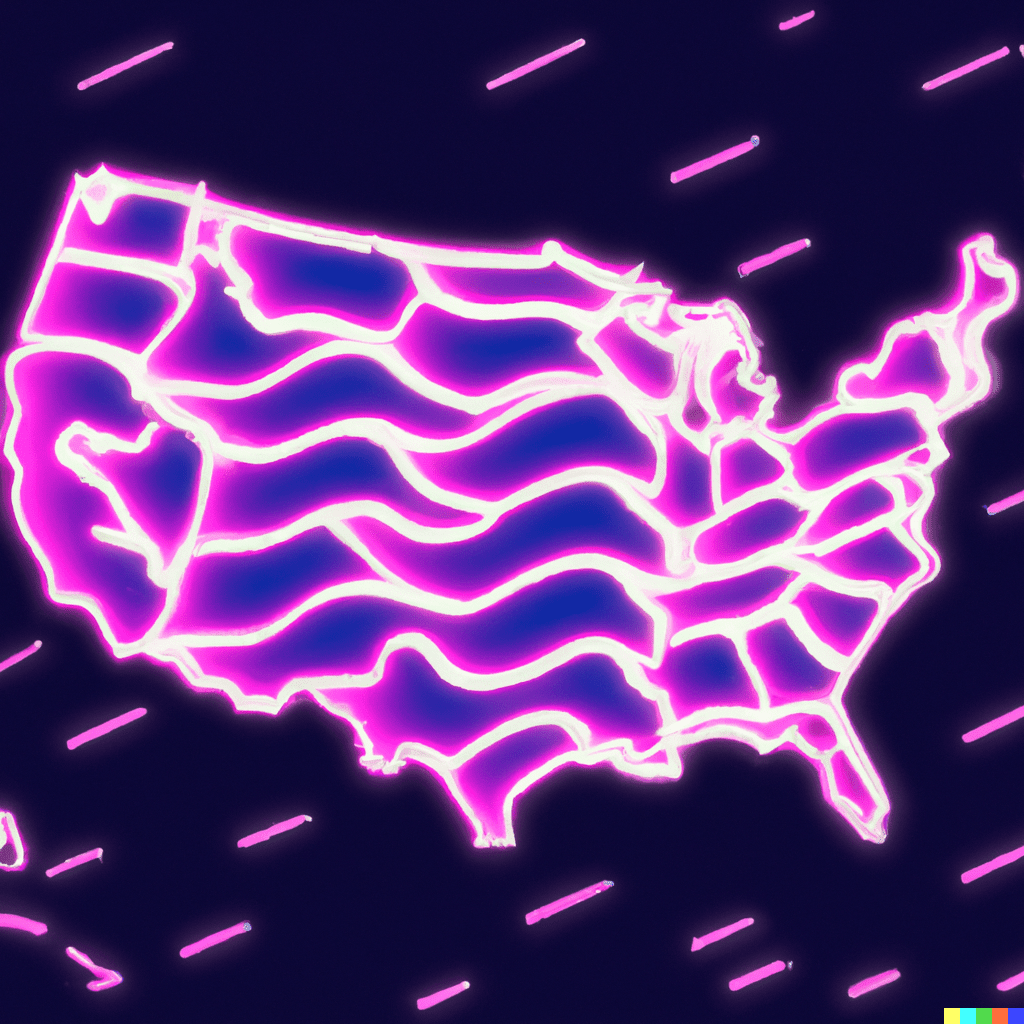 At FreshCredit, we're driven by a steadfast mission: empowering global financial inclusion through blockchain-backed credit solutions. Central to this mission is a firm belief in the transformative power of education. As Cesar Tinajero, the insightful leader of the FreshCredit Organization, our non-profit arm, has said, financial literacy forms the cornerstone of our approach to financial empowerment. It's within this context that our venture into the renowned South by Southwest (SXSW) Conference and beyond assumes great significance.
SXSW: An Educational Epicenter
SXSW is more than a conference; it's a cultural melting pot where the world's most innovative minds converge. Cesar, with his unwavering commitment to financial education, embarked on this enlightening journey alongside Dr. Phillip, engaging in rich dialogues centered around learning and innovation at SXSW Education.
SXSW Education proved to be an expansive platform teeming with educators, policymakers, and industry leaders. The discussions navigated the evolving terrain of education, providing us with an opportunity to highlight the critical role of financial literacy in shaping economic equality.
By demonstrating how FreshCredit democratizes credit access through blockchain technology, we underscored the imperative for education in this emerging financial landscape. In doing so, we strengthened the connection between our platform and education, fostering a deeper understanding of our vision among the conference attendees.
The Boston Tech Landscape: A Fusion of Education and Technology
Our pursuit of knowledge didn't stop at SXSW. Next, we directed our attention to Boston, a city renowned for its thriving tech scene and academic institutions. Our exploration of Boston's technological ecosystem reaffirmed our belief in the power of education augmented by technology.
Just as Boston continues to push the boundaries of educational innovation through technology, we at FreshCredit are striving to redefine the credit landscape using blockchain. Cesar's engagement with tech enthusiasts, startups, and academics in Boston underscored our dedication to bridging the gap between financial literacy and technological advancements.
ETH Denver and Consensus: Deep Diving into the Blockchain Ecosystem
As pioneers in blockchain-backed credit solutions, attending ETH Denver and Consensus — two preeminent blockchain conferences — was a natural progression in our journey. These platforms offered unparalleled insights into the latest advancements in blockchain and its potential applications in finance.
In the words of Ray Dalio, "Great innovations come from great understanding." These conferences allowed us to deepen our understanding of blockchain, bolstering our mission of revolutionizing the credit system.
They also opened avenues for dialogue within the global blockchain community, enabling us to share our vision of financial inclusivity and discuss potential collaborations.
Meeting Dan at TF Labs: An Intersection of Ideas
Our exploration led us to a serendipitous meeting with Dan, the Senior Vice President from T-Mobile, at TF Labs. Known for nurturing innovation, TF Labs provided the ideal backdrop for this promising encounter.
Dan's deep insights into the telecommunications sector, coupled with our blockchain expertise, cultivated a fruitful dialogue. This interaction symbolized the start of a budding partnership with T-Mobile, a company that mirrors our passion for technology-driven empowerment.
Reflections and Forward Strides
Our expedition through SXSW, Boston, ETH Denver, Consensus, and TF Labs was a testament to our unwavering dedication to promoting financial literacy and championing innovation. We returned richer in knowledge and stronger in our resolve to transform the credit landscape.
As we move forward, we remain committed to utilizing technology to foster financial inclusion. We also continue to celebrate the crucial role education plays in this journey. In the spirit of continual learning and innovation, FreshCredit is striving to redefine credit solutions and, in doing so, empower individuals around the globe.
Our journey isn't simply about building an innovative platform; it's about echoing Ray Dalio's sentiment: "Believe it or not, your biggest problem is that you don't know what you don't know." By fostering financial literacy, we aim to help individuals around the world understand what they don't know, equipping them with the knowledge to take control of their financial futures.
Our journey into the world of innovation and education not only validated our mission but also helped us forge meaningful relationships with key industry players. We were welcomed into the fold of trailblazers who are charting the future of technology, finance, and education. Each interaction, each dialogue further solidified our resolve to strive for a world where financial empowerment is not a privilege, but a fundamental right accessible to all.
The experiences we gained from this journey continue to fuel our work at FreshCredit. Cesar's relentless pursuit of knowledge and dedication to the non-profit aspect of financial literacy is inspiring us to continue to innovate, to improve, and to explore. We firmly believe in our vision to leverage blockchain technology to democratize credit access and continue to foster a spirit of innovation and knowledge-seeking within our team. Our ambition is bold, our path innovative, and our belief unwavering.
Lastly, we understand that this journey isn't ours alone. As we pave the way forward, we're committed to taking our users, partners, and the global community along with us. At FreshCredit, we're not just creating a platform; we're shaping a movement.
Our goal is to demystify credit and financial systems for the everyday individual, making financial inclusion a reality for all. Through our actions and our platform, we're working to ensure that this reality becomes the norm, not the exception.
---