FreshCredit CEO Sean Weppner Attends World Bank Spring Events, Forging New Partnerships and Investment Opportunities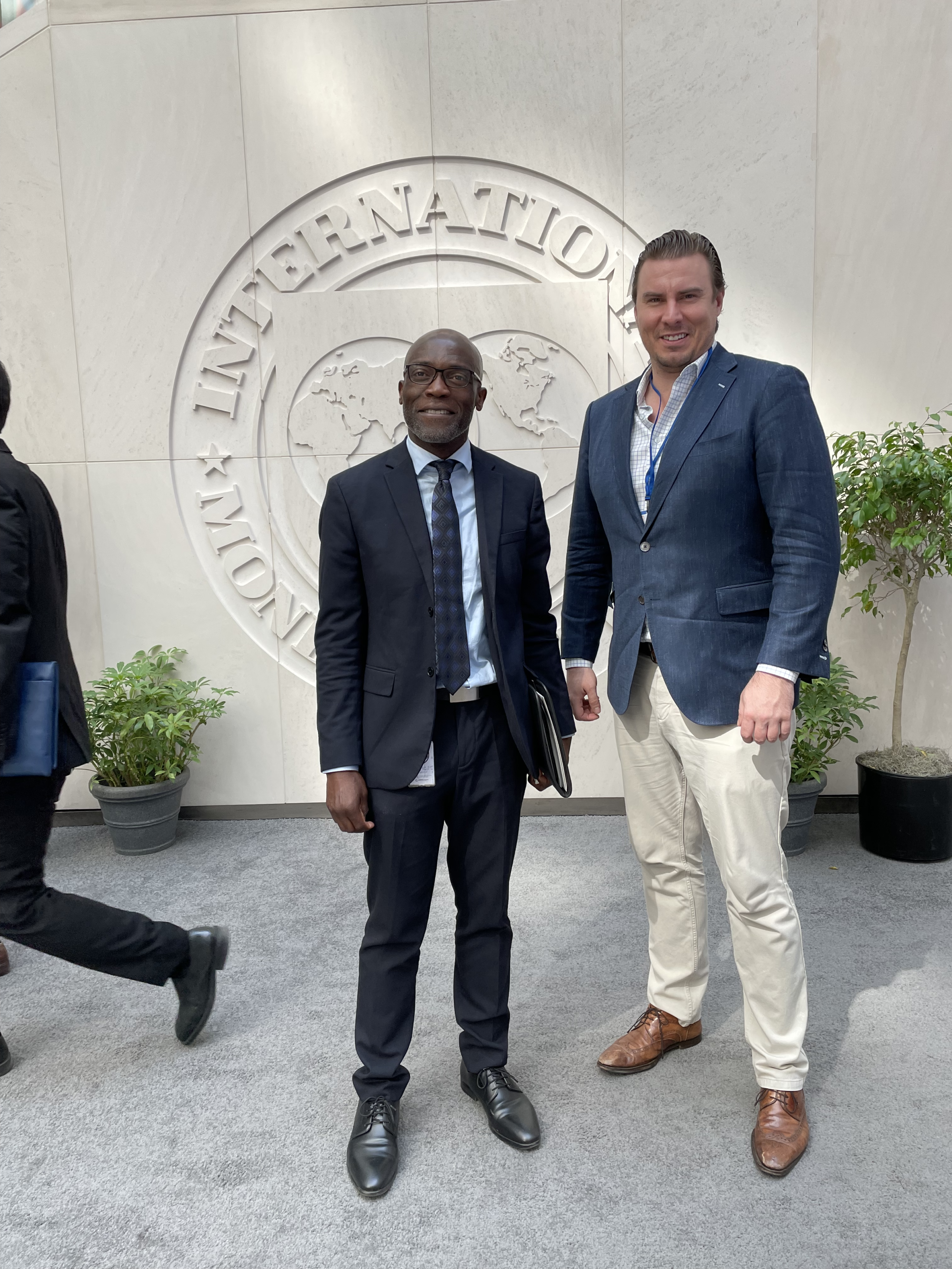 Washington, DC – FreshCredit CEO Sean Weppner recently attended the annual World Bank Spring Events, a week-long gathering of global leaders, policy makers, and development experts from around the world. This year's event was held in Washington DC and featured a wide range of discussions on critical global issues such as climate change, poverty reduction, and economic development.
The World Bank Spring Events is a unique opportunity for leaders from government, business, and civil society to come together to share ideas and experiences, forge new partnerships, and explore new opportunities for investment and collaboration. At this year's event, Sean Weppner had the opportunity to meet with dignitaries and governors from multiple nations, states, and central banks, as well as representatives from leading international organizations such as the International Finance Corporation (IFC), a World Bank company.
FreshCredit is a financial technology (fintech) company that is committed to providing innovative solutions to the challenges faced by small businesses and consumers in the developing world. As a rapidly growing fintech company, FreshCredit has been looking for ways to expand its reach and impact, and the World Bank Spring Events provided the perfect platform to do just that.
During the event, Sean Weppner and the FreshCredit team had the opportunity to participate in a series of discussions and working groups focused on topics such as financial inclusion, digital transformation, and the role of fintech in driving economic growth. These discussions provided a valuable opportunity for FreshCredit to share its experience and expertise in these areas, while also learning from other participants and gaining new insights and perspectives.
One of the highlights of the event was a meeting with Guy Patrick Elat, a senior advisor from the International Finance Corporation (IFC), a World Bank company. Mr. Elat has been working closely with FreshCredit to explore new partnership opportunities and investment options, and his expertise and insights have been invaluable in helping the company navigate the complex and rapidly changing global financial landscape.
Thanks to the help of Mr. Elat and other key stakeholders at the World Bank Spring Events, FreshCredit is now moving forward in a positive direction to discuss test deployment models and potential investment opportunities. This deeper partnership will enable FreshCredit to continue to innovate and expand its reach, while also helping to drive economic growth and promote financial inclusion in the developing world.
In conclusion, FreshCredit CEO Sean Weppner's attendance at the World Bank Spring Events has been a major success for the company, providing valuable opportunities to forge new partnerships, explore new investment opportunities, and share its expertise and experience with other global leaders and experts. FreshCredit is committed to continuing to drive innovation and growth in the fintech sector, and is excited about the opportunities that lie ahead as a result of its participation in this important global event.
---